Product Information
Details
Street Name Sign Wing Brackets
The 24"" Wide Wing Bracket is the ideal solution for mounting 911 address signs as well as smaller parking or traffic signs on large round posts, poles and uchannel posts. When used for its primary purpose of mounting 911 address signs, these can accommodate both flat blade and extruded blade type street signs, and is best suited for 30"" and larger 911 address signs.
These wing brackets also have three 3/8"" mounting holes which allow them to be installed on wood posts, and three well-defined slots that fit up to 3/4"" stainless steel strapping, helping to keep the bracket in place during the installation.
Each 24"" Wing Bracket For 911 address signs includes set screws for securing the sign to the bracket. No holes are required on the 911 address sign for installation. A 5/32"" hex key is necessary to tighten the set screws.
This bracket can also be mounted on a 2 lbs./ft. U-Channel Post (Part # Y3433), together with 2½″ bolting set (Part # Y3465 or Y4904TS). When installing wing bracket on post, use the top and bottom holes on the bracket. Our mounting hardware is sold in sets of 2 bolts, nuts and washers. View image.
The street name sign wing bracket is designed to hold street name signs on large round posts and poles so that the sign in perpendicular to the pole. These brackets will accommodate .080″ flat blade signs and extruded blade signs as well as 6″ and 9″ tall signs.
Wing Bracket Compatibility
---
Tools required for installation:
Installation steps:
Measure out enough stainless-steel strapping to go around the pole including an extra 12″ or so of slack.
Insert one end of the strapping into your buckle or wing seal and bend about 2″ to 3″ of strapping underneath the wing seal or buckle.
Wrap the strapping around the pole and slide the other end of the strapping through the buckle or wing seal and bend it back so that the strapping stays in place.
Take your wing bracket and insert the middle of it under the strapping. Two people may be needed for this step to hold the bracket in place.
Tighten the strapping down with the strapping tool, making sure that the tool is against the wing seal or buckle during this step.
Once the strapping is tight, bend the strapping with the tool to hold the tension and use the cutter to cut off the excess strapping.
Fold the excess strapping over the buckle or wing seal and hammer down the wings to secure the strapping.
Repeat these steps to install the other two bands of strapping.
Place your street name sign in the bracket.
Tighten down the set screws using the 5/32″ hex key.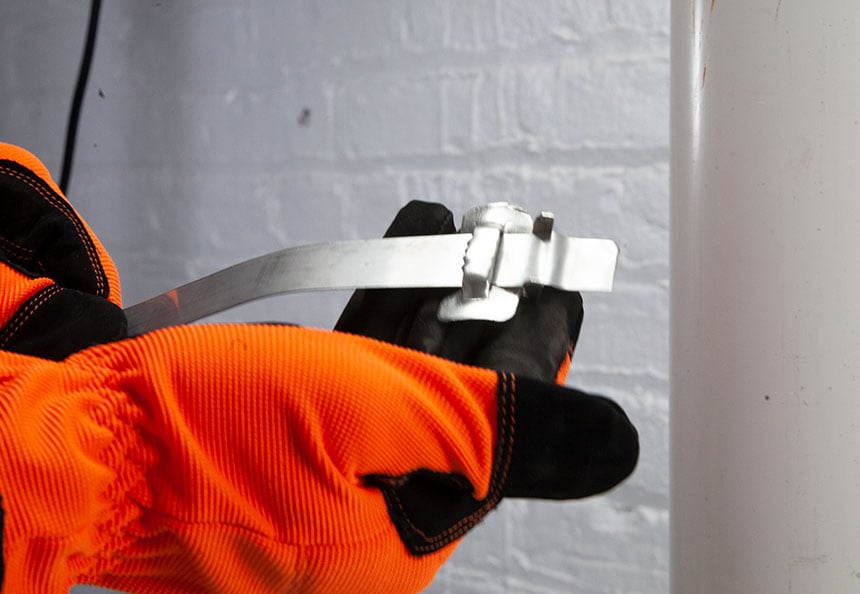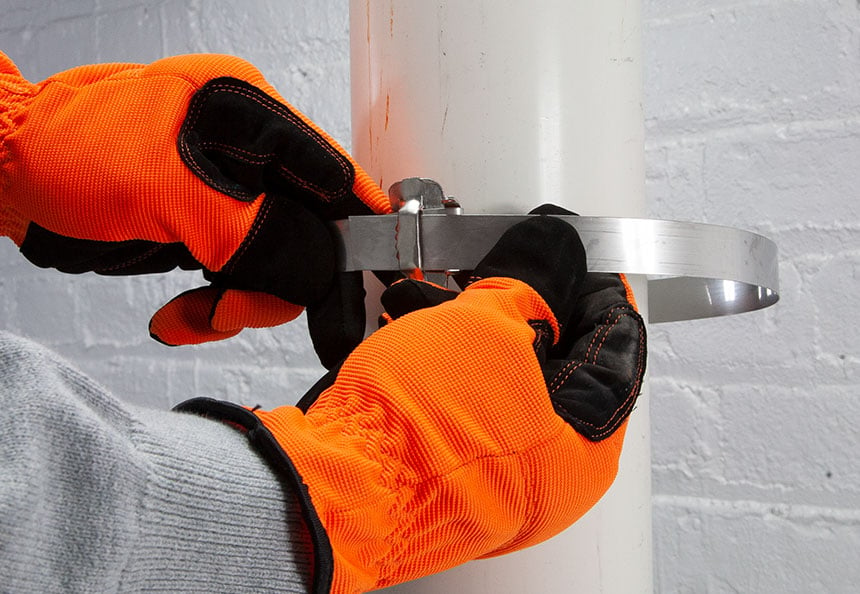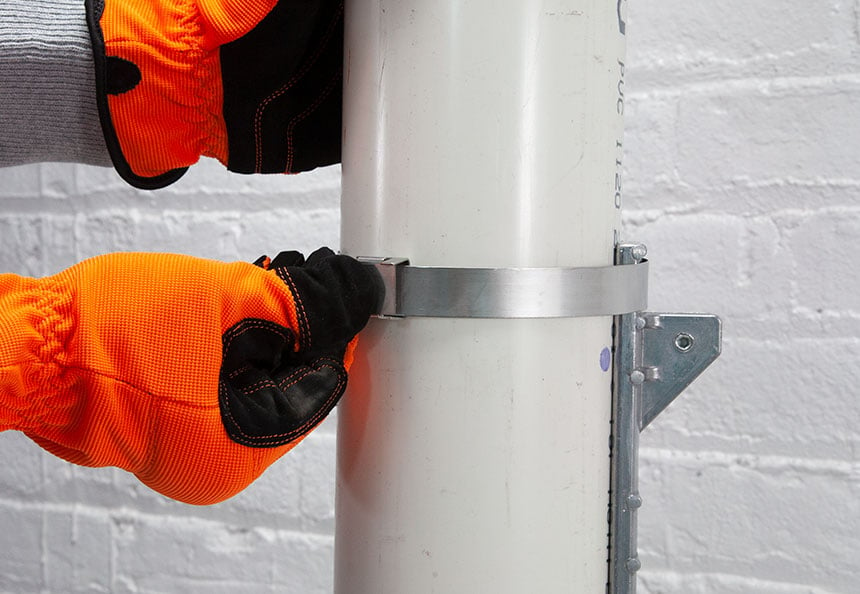 Reviews