20 lb. Portable Sign Stand with 5' PVC Post
No Wheels
TrafficSign.com's 20 lb. Rubber Portable Sign Stand is a great choice for those that need something more versatile than a permanent sign post. At 20 lbs., this sign stand is heavy enough to stay in place, but light enough to easily transport around parking lots, crosswalks, guard booths, malls, industrial or construction sites, or anywhere else portable signs might be needed.
Ideal for 12 × 18″ or 18 × 24″ signs that need to be portable. Because of their light weight they are not recommended for windy conditions. These bases will not break down or corrode after being exposed to the elements. Our sign bases are environmentally friendly and made out of recycled tire rubber.
Sold with a 5' white PVC post, a great option for those looking for an aesthetically pleasing way to display their signs. It includes two sign mounting brackets and hardware.
Portable sign stands ships in two different packages: one package for the rubber base and a second package for the post.
PVC post diameter is 2.5" by 5 feet long. 2 zinc brackets provided, brackets can mount a single sign.
Other Post and Base Options:
Product Information
Details
20 LBS. OCTAGON RUBBER BASE
Base Configuration / Installation & Mounting Hardware
Made from 95% recycled rubber tires and 5% polyurethane binder.
Mount single sign using zinc brackets provided with kit (2).
Use signs that have two (3/8" dia) holes, 1 top and 1 bottom.
Also provided in a seaprate box, one white PVC post, 2.5" dia (supplied with white cap) by 5 feet tall
Post Assembly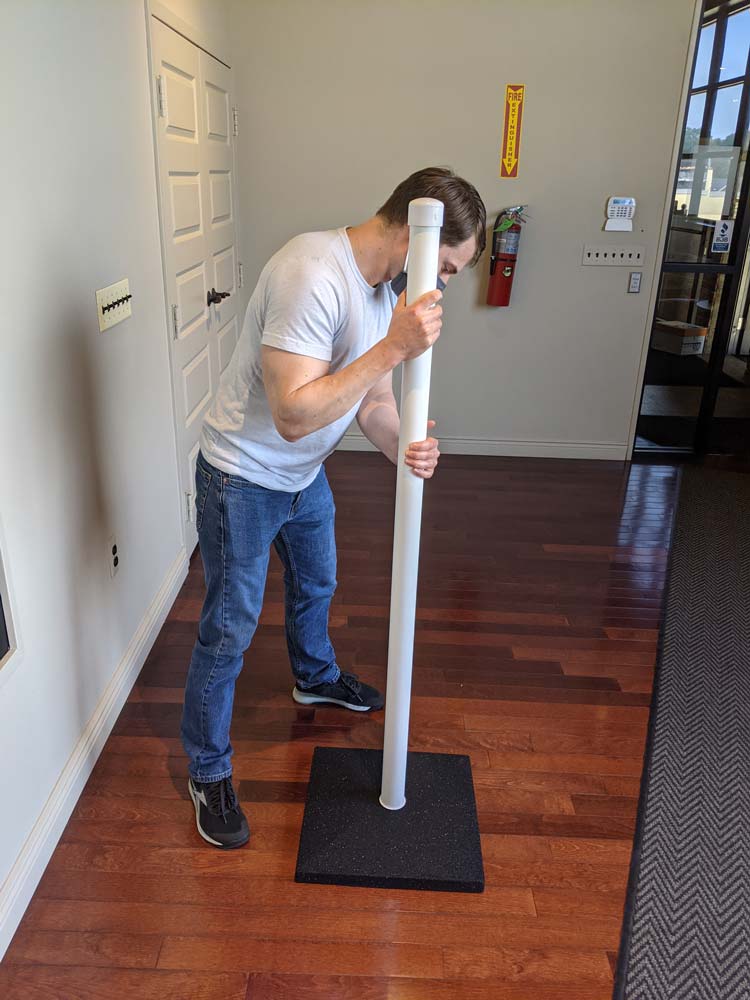 Reviews