Product Information
Details
Wing Bracket
Our wing bracket is one of the most versatile brackets that we offer. Its unique design allows it to be strapped to 2⅜″ round posts and larger diameter round posts, screwed into wood posts using the two mounting holes, and even wall mounted on a variety of surfaces.
Although it will not sit flush, it can also be strapped to any other size round post to provide a wing mount solution. Its uses don't stop there though. This bracket also has two 1/4″ mounting holes that make it ideal for mounting 911 address signs to 4 x 4″ wood posts and other surfaces, and because the holes are countersunk, it means that the screws won't get in the way of your sign sitting flush against the bracket.
It has two slots with set screws to hold your sign in place and each slot measures 7/8″ long × 11/16″ deep × 3/16″ wide opening. No holes are required on the sign for installation. A 5/32″ hex key is necessary to tighten the two set screws.
Can be used on round and wood posts or flat on wall surface, please note, there will be a 1/2" gap between the hole and the flat edge of the bracket when used on a flat surface. Mounts to post or wall with 3/4″ strapping, bolts, lag screws or spikes (not included).
Predrilled mounting hole diameter is 1/4″
When mounting on galvanized or aluminum posts, use self-tapping screws.
When mounting on steel posts, predrill holes first through or into the post.
The last mounting solution is to order stainless steel strapping Y3466, Y3534 or SSS38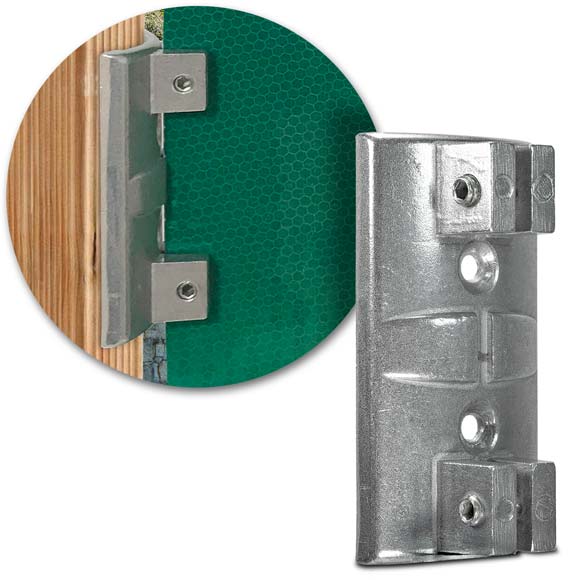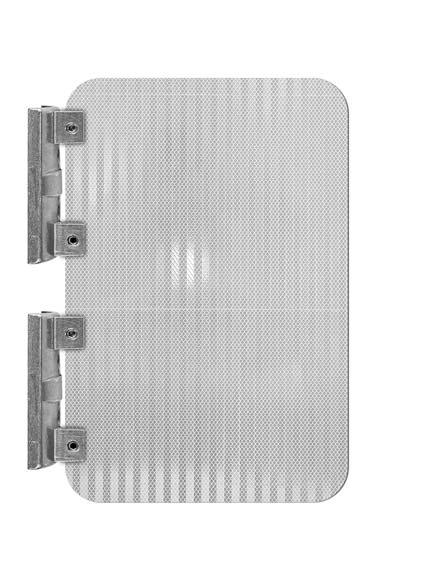 Reviews